Te - Tea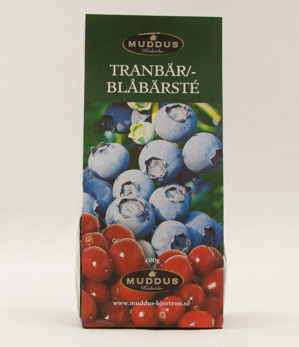 Pris - Price:
45 kr
Inkl. - Inc 12% Moms - Tax
Art.nr:
P686351
Slut i lager - out of Stock
Tranbär - blåbärste. Svart te. Smaksatt med tranbär, blåbär, äppelbitar, yoghurt, jordgubbsblad samt aromer. Ca 100 gram.

Cranberry - bluebeerytea. Black tea, Flavored with cranberries, blueberries, pieces of apple, yoghurt, strawberryleaves. Approx. 100 gram.